The Presbytery of Wyoming is 28 churches spread over the 97,000 square miles of beautiful landscapes and horizons. We are more than "church as usual." We are partners committed to making Christ know by caring, connecting, and challenging one another.
---
September Presbytery Meeting
Friday, September 27, at Guernsey United Presbyterian Church
Saturday, September 28, at Community Presbyterian Church in Ft. Laramie
The program for the meeting will begin on Friday morning with Jason Moore of Midnight Oil Productions. Jason was with us at the April meeting and gave a presentation on creative worship. This time his presentation will be on how churches can become places of welcome and hospitality
On Friday afternoon, Elizabeth Thompson, a consultant and coach with Eremos Consulting Group in Denver, will lead us in boundary training. Please note: This training is required for all pastors and CREs.
Presbytery business will include:
A vote to extend the call to Rev. Kellie Thomson as Stated Clerk
Election of a new Presbytery Moderator and Committee Members
Welcoming Rev. Michelle Bacon as Pastor at Laramie United Presbyterian Church
Welcoming Rev. Karl Heimbuck as Pastor at First Presbyterian Church in Sheridan
Receiving and considering a report from the Camp Story Review Committee
September Presbytery Packet Will Be Available in September
---
We are seeking applicants for our Worship Director position.
Click here to learn more.
---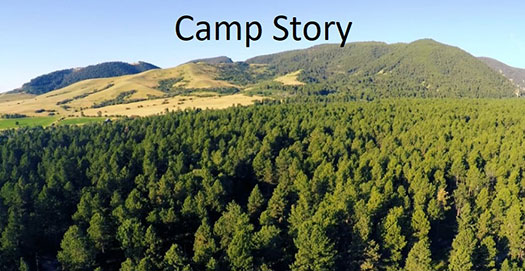 ---


Give today to help Presbyterian Disaster Assistance bring hope & healing to Texas families impacted by Hurricane Harvey.
Presbyterian Disaster Assistance (PDA) is in touch with presbyteries affected areas of Texas to offer assistance. We are standing by with resources and National Response Team members ready to deploy upon invitation and when it is safe to do so.
For those who wish to support PDA's emergency response and recovery efforts, gifts can be designated to https://pma.pcusa.org/donate/make-a-gift/gift-info/DR000169/.
We need your help. Please give generously.
If you prefer to mail a check, you may send it to:

Presbyterian Church (U.S.A.)
PO Box 643700
Pittsburgh, PA, 15264-3700

You may also call us Monday through Friday, 8 a.m. to 5 p.m. (EST), at 1-800-872-3283 and donate by phone. For updates, please go to pda.pcusa.org.
Please join us in praying for courage for those who are suffering; wisdom and diligence among agencies and individuals assessing damage and directing relief efforts; and for generosity to flow as powerfully as rivers and streams, as we respond to the deep human needs left in the wake of the storm.
Rev. Dr. Laurie Ann Kraus
Presbyterian Disaster Assistance
---